With more uses for barcodes and asset tracking systems than ever before, more and more industries have been completely transformed by this technology. Barcode tracking provides virtually error-free data collection, and it's this application that makes barcodes such an asset to so many different kinds of business operations.
In a previous post, we looked at three industries where barcodes had taken over: healthcare, retail and marketing. Continuing on from that, we're going to take a look at another three industries that have streamlined and improved their operations through the implementation of barcode technology.
Warehouse
In a warehouse environment, barcodes have completely revolutionised the way this type of industry operates. Today's busy supply chains demand complete accuracy and quick processing of orders to meet the ever-growing service demands. Paper-based record systems, such as spreadsheets, are just not accurate enough and are far too slow to keep up with a base of customers who value quick service above all else.
Barcode labels and scanners have taken so much of the leg work out of warehouse operations. With access to real-time information updates, warehouse managers can monitor their operations and optimise their processes to continuously improve their business services. With the introduction of barcodes into warehouse operations, business owners can expect a jump in both the productivity and accuracy of their workforce, leading to a rise in profits.
Nowadays, it's difficult to imagine a warehouse running without at least a basic barcoding system in place. The advantages barcodes bring to these kinds of operations are insurmountable, and this technology is only expected to continue to develop and be implemented further into warehouse operations across the country.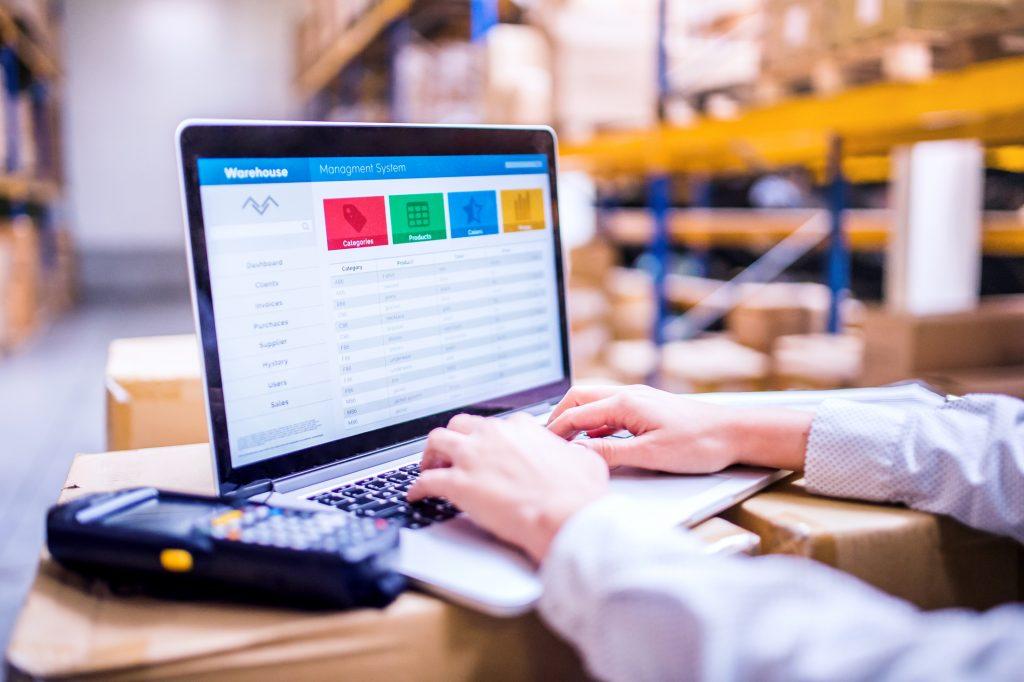 Education
Education is a sector where some may not expect to find barcode technology, but there are actually many ways that schools can benefit from the likes of barcodes and asset labels.
Many schools own a lot of expensive equipment that they need to ensure is tracked accurately to prevent it from going missing or breaking. Asset tracking systems put educational administrators and teachers back in control of loaned and borrowed equipment. Educators can build an asset register to identify which assets they have and where they are located in real time. In this way, students can be held accountable for failing to return borrowed equipment.
As well as the location of the assets, their condition can also be tracked with the likes of fault logging within the asset management software. Faults can be reported and tracked. You can also implement preventative maintenance software to ensure that the asset remains safe and in good working condition to prevent breakdowns. Maintenance checklists can be implemented for assets to control replacement costs.
Hospitality
The hospitality sector is all about customer service, which needs to be at the forefront of their business operations in order to succeed. Whether it's serving visitors in a restaurant, checking in guests at a hotel or taking tickets at an event, barcode technology can completely enhance and streamline the interaction to help provide a sublime service. Forcing customers to wait in long queues or subjecting them to shoddy staff service guarantees that they will not return to your business again, but barcodes can ensure a faster service, having the knock-on-effect of better service overall.
Hotels and resorts are complex business operations. Barcode technology can be used to simplify the service delivery with the likes of mobile guest check-in, maintenance, food service delivery and room service. Wireless technology throughout your site not only connects your employees but is now an expected service your guests' demand.
Restaurants can benefit from mobile devices in kitchens that connect the chefs to the service staff, providing real-time updates on orders, which streamlines the ordering process. You can reduce the time guests wait for their bill with table side bill payments and receipt printers to alleviate the stressed servers, allowing them to concentrate on providing a stellar service to guests. Additionally, barcode scanners can be used to track stock, keeping you on top of when orders need to be made to cover dwindling supplies.
Barcode technology really can improve the operations of so many different kinds of industries. Asset tracking solutions from GSM Barcoding make the perfect
barcode system for small business
, so if you're an SME looking to implement barcoding into your operations, contact us today to find out more.